Welcome to the Wiki!
Welcome to the Diabolik Lovers Fanon Wiki!
We are currently editing over 250 articles since 2014.


This a wiki of fan-invention. Fans of the series are free to create their OC's, their own storyline(s), etc.
About Us
The Diabolik Lovers Fanon Wiki, is a wiki of Fan fiction based in the Diabolik Lovers universe. Here, we allow users to create their own fan fiction stories, characters, etc., as well as allowing them to collaborate together in what is known as a roleplay; where fan fiction writers can write stories together, pit characters against each other in fights, and even do comedy skits. Users are also encouraged to get to know each other, make friends, and communicate with each other via the Message Walls provided by Wikia to promote a friendly writing environment, as well as allowing them to collect feedback for their works. Our goal is constant improvement in quality to become the best Diabolik Lovers fansite on the internet!
Featured Article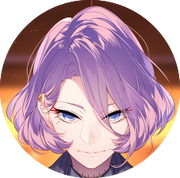 Amelia de Struik (アメリア デ, Ameria de Strūkiū) is a Japanese-Austrian Dhampir, the product of an extremely rare happy union between a human and vampire. An Information Professional who sells desired information for hefty sums of money. She was unaware of the Sakamakis' existence, and under the allowance of Reiji, she stays at the mansion to observe them.
Recent Blog Posts
Affiliated Sites
Contribute to this Wiki!
To create a new article, simply enter the article title in the box below:
Trouble getting started?